When Moat Academy was birthed, the plan of our faculty members was to replicate themselves in our Participants… And that is the power of Apprenticeship!
After getting a degree, a job seeker needs to get industry experience to perform better at the workplace. Such trainings give a huge experience in making their career a success. It is also important to choose the right path of training whether it is apprenticeship or internship to increase one's employability.
An apprenticeship is the practice of assigning a novice to learn a trade under the direction of an expert ( Master); as an apprentice, you're in the trenches alongside the veterans to gain in-depth experience in a specific field. It consists of a combination of hands-on experience and classroom education.
Under an apprenticeship model, you work alongside experts and doing what they do, you learn to solve challenges in a real-world context, working both creatively and effectively.
In respect of the guild system, becoming a master craftsman took years of hard work. You had to pass through these stages :
Apprentice:
This is the first step in learning a trade. You learn and work with a master. You usually don't earn any money and your family had to pay master to take you on. In this stage, your focus is inwards. Your goal is not only to grow your skills and yourself but also to learn how to learn. You should be like a sponge, to soak up as much knowledge as possible.
Journeyman
Once you had finished your apprenticeship you could earn money. Then you would be called journeyman. Sometimes you had to travel around to find work. Like the apprentice, the journeyman still maintaining an inward focus to learn and grow in their craft. And yet, add another focus of building an ever-larger portfolio of applications that demonstrates his progress in the craft.
Master
As proof of your skill, you often had to make a masterpiece; eventually you might join a guild as a master craftsman. In short, masters view the acquisition, usage and sharing of superior skill as the most important part of being a software craftsman.
At
Moat

Academy

, you learn

from

the likes of Abiola: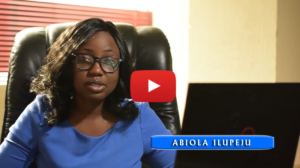 Abiola Ilupeju, professional experience spans over 15 years in which she developed various applications among which is a patented software product - Customer Management and Self-Service portal. She holds an M.Sc in Information Security and Privacy, with Distinction from Cardiff University, United Kingdom and B.Sc in Computer Science with Economics from Obafemi Awolowo University Ile-Ife. She is a Certified Information System Auditor (CISA), Certified Ethical Hacker (CEH), certified in IT Service Management (ITIL), certified in Mobile Forensics as a Cellebrite Certified Operator (CCO) and she is a CertNexus Certified Cyber Secure Coder.
She was mentored and trained by the global leader in Cyber Security -Symantec Corporation at their headquarters in California USA. She is passionate about impacting knowledge into others.
No wonder with just three months spent at Moat Academy, our participants manifest traits of years of experience having been rubbed off on them and today, they are enjoying accelerated career in the industry!