"Every creature reproduces after its kind. A dog gives birth to dogs, a cat gives birth to cats, a cow gives birth to cow, a monkey reproduces monkeys, and a human reproduces humans…."
When Moat Academy was birthed, the plan of our faculty members was to replicate themselves in our Participants… And that is the power of Apprenticeship!
After getting a degree, a job seeker needs to get industry experience to perform better at the workplace. Such trainings give a huge experience in making their career a success. It is also important to choose the right path of training whether it is apprenticeship or internship to increase one's employability.
An apprenticeship is the practice of assigning a novice to learn a trade under the direction of an expert; as an apprentice, you're in the trenches alongside the veterans to gain in-depth experience in a specific field. It consists of a combination of hands-on experience and classroom education.
Under an apprenticeship model, you work alongside experts and doing what they do, you learn to solve challenges in a real-world context, working both creatively and effectively.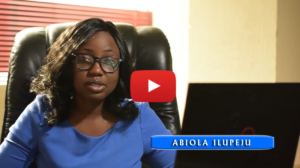 Abiola holds an M.Sc in Information Security and Privacy, with Distinction from Cardiff University, United Kingdom and B.Sc in Computer Science with Economics from Obafemi Awolowo University Ile-Ife. She is a Certified Information System Auditor (CISA), Certified Ethical Hacker (CEH), certified in IT Service Management (ITIL), certified in Mobile Forensics as a Cellebrite Certified Operator (CCO) and she is a Certified Cyber Secure Coder. Her professional experience spans over a decade in which she developed various applications among which is a patented software product - Customer Management and Self-Service portal.
She was mentored and trained by the global leader in Cyber Security -Symantec Corporation at their headquarters in California USA. She is passionate about impacting knowledge into others.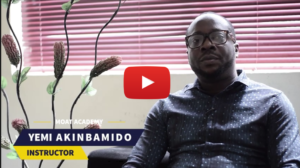 Yemi is a veteran software developer. He holds an MSc degree in Computer Science, with Distinction, from the University of Greenwich, London, United Kingdom after obtaining a Postgraduate Certificate in Computing from London Metropolitan University, London. He had a Higher National Diploma in Computer Science from Kwara State Polytechnic in 2005.
In 2007, Yemi joined Johnrics Infotech Limited where he developed a school management system for secondary school using PHP/MySQL Technology. Thereafter, he joined Upperlink Limited as an Application Developer where he rose to the position of General Manager-Production. He has engaged in various ICT trainings and his passion for teaching is in-born.
No wonder with just three months spent at Moat Academy, our participants manifest traits of years of experience having been rubbed off on them and today, they are enjoying accelerated career in the industry!