The ongoing boot camp started on October 07, 2019 on a good note with our participants taken through the inner workings of web applications, throughout the week they were trained on proper use of various HTML tags and laying out of web pages using the DIV tags with style as an attribute. The week ended with a task given to them to design an interface of a web application to solve a problem for either a school or NGO.
One of the participants, James Adah who journeyed down from Jos to be part of Moat Academy cohort 13 shares his first week experience at the boot camp:
"My first week at Moat Academy has been interestingly a challenging one: members of my cohort and I had sleepless nights over the weekend as we were challenged by our instructors on the tasks of designing an interface for web solutions and defining what the user experience would be. In just one week of training, the task seemed impossible at first glance, but I was amazed by how well equipped I was to carry out the task once I got to it.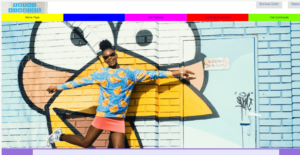 Please Click on Image on the left to view James' Interface:
"our trainers have been awesome in the preparation of materials used as the curriculum makes no assumption of prior knowledge. Our instructors take the time to answer every question and gave us exercises to check our level of understanding."
Another participant, Praise Adekunle who is a graduate of Computer Science and Economics also shares his experience: "My first-week experience at MOAT Academy has been amazing and insightful. The professionalism and knowledge exuded by the instructors left a big impression on me.
The first week was dedicated to HTML; HTML was quite interesting for me because I had some knowledge about it prior to my enrollment at the academy. Irrespective, I was blown away by the approach of the instructors while teaching the course.
They broke it down to the simplest of terms and were always available to help whenever there was a challenge. We are always given exercises in class and take-home assignments to ensure that we do not just only know, but we can also practice what we have learned, which has been helpful.
We were given a mini project after the week's learning, and I was able to build a static website with HTML".
For Ekene Obika, he describes his experience as thus: "after the first two days at Moat Academy, given what I have learnt and what I could do already; my doubts were completely cleared. I noticed this amazing experience was due to the exceptional way the teachers/ facilitators taught, so purposefully, so thoughtfully and very comprehensively. I had hardly seen or experienced this kind of intentional teaching despite my many years of being a scholar. The highly skilled and well-experienced teachers genuinely cared that we, the students understood what was been taught. And so, it didn't matter if we had prior coding experience or not. They just made 'learning to code' so easy like one was reading ABCD.
They hold brief personal development training (termed leadership sessions) in the mornings just before the main coding classes start. What I enjoyed about these brief morning sessions is how exciting and practical they are, aimed towards helping us get the most out of the program by making the best version of ourselves, and so far, I am very thankful as my level of effectiveness and commitment to the program have gone up significantly.
In my five days at Moat Academy, I have learnt so much, and could do so much already, with seamless effort. This gives me great confidence that by the end of the 11-week program, I would have transformed into a programming superstar, and I enthusiastically look forward to that."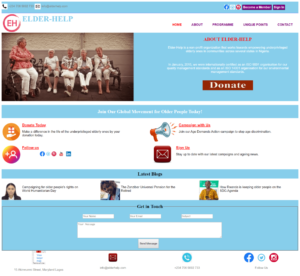 Please click on Image on the left to view Ekene's interface:
"The culture, and the experience at Moat Academy has been truly exceptional, high quality and second -to-none. Now I know, I made a great decision coming to Moat. Thank you, Moat Academy, for the great positive difference you are making" he concluded.