The boot camp which started April 30, 2018 was brought to an end last week after an intensive training of the participants to become full stack software developers. The last day was nostalgic with them reminiscing on some of their experiences at the boot camp from the ever exciting weekly mini-projects presentations, submission of assignments, some interesting slangs used by the trainers, delicious meal they enjoyed from the nearby "street delight" restaurant to the hard work each of them put into developing their final boot camp projects, web application of their individual choices to demonstrate their understanding of what they have learnt for the past weeks.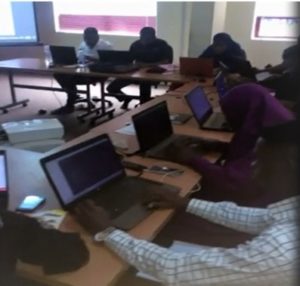 We saw the display of various web applications developed by the participants such as the food ordering platform for a restaurant by Abiola , an E-hospital  platform by Abiodun, a job site by Komeno and so on.
Halima built a role-based access control platform, Patient Management System where a hospital can register and admit patients assigning them to a bed and ward, the doctors can create/view medical history and create treatment plan plus diagnosis and Nurses can view patients' treatment plan. Patients when discharged as outpatient can also book appointments through the platform.
Halima, in her words summarized her experience at Moat Academy: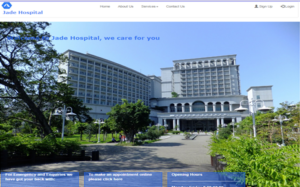 "I had an amazing experience at moat Academy. When I enrolled I knew nothing about writing code, I just had interest but after 10 weeks at moat academy I can build a web application. The facilitators worked hard to make sure everyone were carried along and could code.
I want to THANK YOU for making the beginning of my career in software engineering eventful
Ebenezer, who built a Physical Training Event Management platform, he called Gofitters shared his experience at the bootcamp:
"I had my skepticism at first, but as the boot camp progressed I came to replace it with fulfillment and  enthusiasm everyday with each class exercise and weekly mini-projects. The training has come to make me look at web applications with an analytical point of view. Thank you Moat Academy for giving me the right software development skills commensurate with best industry practice."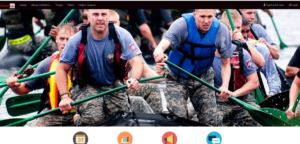 Gofitters allows registered trainers to upload their events and members on the platform can join any event of their interests to be part of a group. The closed groups can share various activities ranging from messaging to surveys among other features on the platform.