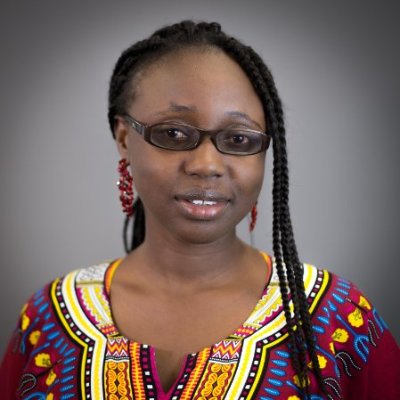 Abiola Ilupeju
Programmer | Software Quality Assurance Expert | IT Security Consultant
Abiola is a Technopreneur, an ardent advocate of quality software; passionate about seeing that businesses reap the full benefits of their investments in IT.
Abiola holds an M.Sc in Information Security and Privacy from Cardiff University, United Kingdom and B.Sc in Computer Science with Economics from Obafemi Awolowo University Ile-Ife .She has also obtained professional certifications such as IT Service Management (ITIL), Certified Information System Auditor (CISA) and Certified Ethical Hacker (CEH). She has more than a decade of professional experience across varying fields of Information Technology; ranging from being an Application developer, Quality Assurance manager to Information System Auditor. She has proficiency in the following areas of software development: Mobile App Development, Python, PHP, Graphic User Interface Design with CSS and Jquery, HTML, Javascript, Model-View-Controller concept, agile methodology
Abiola has developed and patented a software product, Customer Management and Self Service software which integrated some leading accounting software.
As a Certified Ethical Hacker, she understands the possible means by which IT Systems can be exploited by a hacker, also her knowledge as a Certified Information System Auditor (CISA) makes her understand how controls can be built into a software system to ensure the business is protected from frauds and security breach. In June 2016, she participated in Testathon (a hackaton for testers organized by the Global App Testing) and she won the "Best Bug Award".
Abiola is an Alumna of US Department of State Bureau of Educational and Cultural Affairs; she was mentored and trained by the global leader in Cyber Security - Symantec Corporation at their headquarters in California. She worked closely with the development team at Symantec, where she was further exposed to various best practices and newer technologies in software development; while at Silicon Valley, She also had the opportunity of interacting with other leading IT companies such as Linkedin, Mozilla, Youtube, Google, Autodesk etc She is passionate about impacting knowledge into others, she believes our society still has so much to benefit from the application of IT hence wishes that many would be armed with programming skills.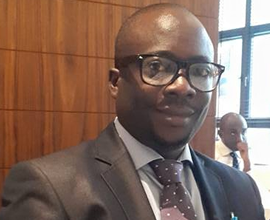 Yemi Akinbamido
Veteran Software Developer with an in-born passion for teaching
Akinbamido Sunday Yemi is a veteran software developer. He obtained Higher National Diploma in Computer Science from Kwara State Polytechnic in 2005. While in school he assumed the role of software director, a position given to the best student in programming at the final year. During this period he oversaw the maintenance of Computer Laboratory, supervised other students using the lab and helped in software debugging processes.
He as well offered a free Web Technology tutorial for the junior classes. He then had his mandatory one year service (NYSC) with Madonna Girls Secondary School, Anambra state where he worked as a computer science teacher, teaching both staff and students the fundamentals of computer and helped the school with the development of a sound curriculum and establishment of computer laboratory.
In 2007, Yemi joined Johnrics Infotech Limited an ICT company in Lagos as a supporting PHP programmer. At Johnrics he developed a school management system for secondary school using PHP/MySQL Technology. Thereafter, he joined Upperlink Limited where he worked and was seconded to Ahmadu Bello University, Zaria in late 2008 as the lead software developer for the Upperlink-ABU Academic Portal Team. He later became the regional Manager North-West Zone of Upperlink Limited. During this period he participated in the development, code optimization, and deployment of Upperlink Academic software to other universities to name few: Umaru Musa Y'Adua University, Katsina, Nigeria Defense Academy, Kaduna and other institutions.
In 2012, he decided to pursue a career in academia focusing his interest on mobile application, e-commerce and web security. He obtained a Postgraduate Certificate in Computing from London Metropolitan University, London and followed this up by receiving a MSc in Computer Science, with Distinction, from the University of Greenwich, London, United Kingdom.
Presently, he is the Co-Founder/CEO of TripleArc Technologies Limited, an ICT company that provides cutting-edge technology for clients to meet day-to-day business online. Yemi has engaged in various ICT trainings and pedagogical development for schools and colleges. His passion for teaching is in-born. Further, he has knowledge and experience of using Microsoft C# ASP.Net technologies, MSSqlServer Database, SOAP and RESTful web services, Payment Integration, XHTML, CSS, jQuery, MEAN Stack, Java and PHP/MySQL technologies.